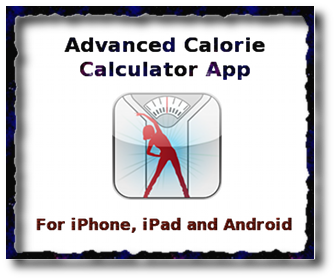 If you have been considering joining Weight Watchers to lose weight, you might be wondering what the meetings are like and what is involved if you attend. The thought of attending a group meeting with strangers can sometimes be intimidating, even more so if you are uncomfortable or self conscious about the way you look. I have recently rejoined Weight Watchers after a break of many years and have found the meetings to be tremendously helpful and supportive. I thought I would provide some insight into what the meetings are like and address some common specific concerns for those who may be feeling uncomfortable or nervous about attending their first meeting.
The Vibe
The first thing and most important thing I have found is that the meetings have an incredibly supportive air about them. I have not found any of the competitiveness or "clique" behaviour than can happen in groups. The staff members are very supportive and they are all weight watchers themselves. At my particular class, the lecturer is so funny that the class spends a large amount of the time laughing, although I think we are very lucky to have her! One of my fellow weight watchers actually told the class recently that she considered the weekly meetings to be a form of therapy! I can completely see why. The lectures themselves focus on being positive and providing support. They acknowledge the challenges involved in losing weight and reaching your weight loss goals. They do not reproach or belittle or berate anyone or anything. Attendees are not made in any way to feel uncomfortable about being in a situation where they need help to lose weight.
Who Goes?
I have been to several different classes to fit in with my schedule, although I do try to attend the same class most weeks. At each class I have been to the majority of attendees are female, although there have been a few males. The age range of attendees is quite broad, with everything from late teenagers through to people in their 70's. There are all sorts of people, with a whole range of different amounts of weight to lose. Some people come with friends but a lot of people (the vast majority in my class) just come on their own.
What Actually Happens at a Meeting?
Weekly meetings last for one hour. The first half an hour is for weighing-in and the second half hour is for the lecture. The lecturer stays back after the lecture to take first time attendees through the program or to provide a refresher or answer questions for anyone that needs it.
When you first arrive for your very first meeting, you will be greeted by the lecturer or a staff member who will explain to you how to join and what the different membership and payment options are (more on that later). Then you will be given a weight loss record book with your name and you will step onto a pair of scales to record your starting weight in the book. You must wear shoes on the scales so think about which shoes you are likely to wear most weeks as weighing wearing shoes with wildly differing weights will affect your results each week. You will be given your ProPoints allowance (or PointsPlus) which is the number of Weight Watchers ProPoints you will be able to consume each day and each week.
A staff member will ask you your height and will work out your weight loss goal for the program. This goal is the weight you need to be to have a Body Mass Index (or BMI) of 25. Even if you want to lose more than this amount of weight, this is the weight that your goal will be set to for the program. Once you reach that goal, you can continue on to achieve your own further goals if you so choose but once you reach the Weight Watchers goal weight and maintain it for a set number of weeks you become a lifetime member which has benefits. One significant benefit is that you no longer pay to attend meetings, provided you do not weigh more than 2 kilos more than your goal weight. Your weight loss goal is recorded in your weight loss book and you need to bring this along to your meetings, so that your losses each week can be recorded.
You will also be given some information booklets explaining the program over the first several weeks and each week you will be given a weekly booklet. This booklet has weight loss tips and Weight Watchers recipes and will generally focus on a theme to assist with motivation or some other aspect of your weight loss journey. It is at this point that you pay the weekly meeting fee, unless you have signed up to the ongoing monthly direct debit. You then take a seat anywhere in the room and wait for the lecture to begin. This is often a great opportunity to read through the information you've just been handed or to strike up a conversation with someone else if you are feeling sociable!
Obviously this process is a little longer for your first meeting because you are getting set up so it is a good idea to arrive a few minutes early on your first day. On your second and subsequent days, the process is pretty much the same but without the initial set up. When you arrive you will be greeted by the lecturer and given a weekly booklet and any other program notes you still need, depending on how many weeks you've been attending. She will often have a quick chat to you about how your week has been. You will then go and get on the scales and weigh. Your weight will be recorded in your book and your weight loss for the week and your cumulative weight loss will be recorded. You will pay at this point for the meeting if you are paying weekly and then take a seat anywhere in the room and wait for the lecture to start.
After the lecture everyone leaves! Unless of course it is your first day or you need a refresher on any part of the program, in which case you'll stay behind for 10 to 15 minutes with the lecturer who will walk you through the details of how the program works.
The Lectures Themselves
The style of lecture will of course depend on your lecturer. The lectures I regularly attend are a riot (and quite full with attendees) because the lecturer is so funny! I have been to other lecturers that were not as funny and not as full!
But generally the lecture will revolve around the theme that is highlighted in the weekly booklet for that week. The lecturer will often talk of her own personal experience and will often focus on motivational techniques. The lecture will inevitably contain some weight loss tips and techniques and will cover things such as: how to make healthy food choices, what is healthy eating, how to stay within your ProPoints allowance, how to change your eating habits, what is the right meal size, tips for exercise etc etc.
The lecturer will ask for input from attendees as to their experiences. It is up to you to decide if you want to contribute – the lecturer will not single out individuals. She will ask the class and call on those who put up their hands. Even if you are shy you might find yourself putting up your hand because of the supportive, sharing environment. But the key thing is you can choose how much you share or contribute, if anything at all.
At my lectures they run a raffle each week and the prizes are vouchers to spend on various Weight Watchers weight loss resources that are sold at the meetings. There is no hard sell on any of the products (or even on the raffle tickets!) but some of the products – like the ProPoints calculator and the Weight Watchers recipe books – are very useful.
During my lectures the lecturer asks if anyone is celebrating a milestone like reaching a personal goal or reaching 5% weight loss or 5 kilos weight loss. Again you choose whether to share this information but if you do you will generally be rewarded with claps, a few pats on the back and, depending on the celebration, either an official Weight Watchers trinket or at the very least, a smiley face sticker! This is all very fun and motivating and just a good laugh.
One of the other valuable features of the lectures is my lecturer usually asks if anyone had trouble with any part of the program during the week. This is an especially valuable part of the lecture because you learn what others are struggling with and in turn learn that you are not alone if you are finding it difficult. The lecturer will then try to give specific tips to help with those problems raised and attendees will often chime in with how they handle those problems. All in all, it leads to a very supportive, collaborative environment in which to try to reach your weight loss goals.
In my particular lectures with my funny lecturer, at the end of the class she gets us to "high five" the person either side of us and say "Hope to see less of you next week!". Silly and cheesy but ensures you leave the room with a big smile on your face!
Weight Loss Resources
As mentioned previously, various weight loss resources are sold at the meetings. These are just placed on a table at the back and you take anything you wish to purchase up with you when you weigh in and pay for it there. There is certainly no hard sell, or no real sell at all in my meetings, although the lecturer might mention new products in the lecture to let you know what it there.
Some of the items sold at my meetings include:
ProPoints Calculator
ProPoints Weekly Tracker
ProPoints Guides including eating out guides
Weight Watchers Recipe Books
Weight Watchers Scales
Weight Watchers food – some of these food items cannot be bought anywhere other than at meetings.
Privacy
A lot of people who need to lose weight are sensitive about the actual amount they need to lose and often never tell anyone how much they actually weigh. The staff members are very conscious of this and very discrete. No one can see the weight reading on the scales as the box with the numbers just faces the staff member, although from where you are standing on the scales you can peer over onto her desk and see for yourself! It may be possible, if someone was trying hard to listen, to hear what your loss is for the week or it may be possible for someone to hear your actual initial staring weight on your first day, although the staff members speak softly and are very discrete. If you were even worried about this possibility, you could mention this quietly to the staff members and they will just write it in your book and not speak it for you.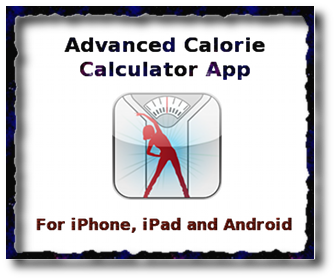 You may find you become a lot less sensitive about those things within the class environment because it is so supportive and non judgemental. Everyone is there to do the same thing. Everyone is there because they have acknowledged that it isn't easy and they need some help. Everyone there is at a different stage in their own weight loss journey and they understand.
Cost, Time and Place
There are various times and places where meetings are held. The cost depends on whether you decide to pay weekly or whether you sign up to a direct debit system and for how long. So for the most detailed and current information on this you would need to visit the official Weight Watchers site or phone them directly.
Why Go to Meetings?
Weight Watchers claim to have studies supporting the idea that those people who attend weekly meetings have greater weight loss success. I believe them. You can absolutely do the Weight Watches program in the privacy of your own home. There are extensive weight loss resources available online with the program. However in my opinion it will take significantly more intrinsic motivation to be successful that way than if you attend meetings and can draw on the support and camaraderie available there. There is also something about the discipline of attending weekly meetings that seems to refresh my motivation and keep me focused on my ultimate weight loss goal.
If you decide to attend a Weight Watchers meeting, I hope you find it as valuable as I do.