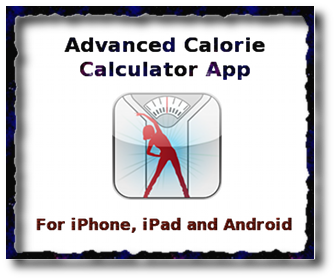 Cybex, known for decades as the premier manufacturer of strength-building products, added treadmills to the product line in 1997 by merging with the famed treadmill manufacturer Trotter. Cybex now provides a full line of muscle-building and endurance-building products. Today, Cybex has available a line of treadmills that can meet the needs individuals or commercial facilities.
Cybex treadmills incorporate the IS3 Intelligent Suspension System to avoid jarring impacts on the back. In some treadmills, the impact of a runner's foot upon the treadmill deck causes a trampoline effect. The IS3, a high-tech elastomer, is patterned to match the mechanics of the bones of the foot as it lands on the deck: soft impact upon landing, hard push in the middle, and a very rigid take-off from the toes.
Two of the most popular Cybex models are the 750T and the 425T.
The Cybex 750T
The Cybex 750T treadmill is built for the serious user. Fitness club owners will appreciate the high performance and the reliability of the machine. Run by a powerful six-horsepower brushless AC motor, the 750T is both strong and durable – a built-in fan cools the motor, meaning the treadmill can be used for longer periods. The footprint of the 750T measures only 80″ x 34″, smaller than many competitor's similar treadmill.
The running area of the 750T is a spacious 62″ x 22″, and speeds can be set from a leisurely half-mile per hour to a speedy 15.6 MPH. Pitch of the 750T can be set from a negative 3% to an elevation of 15%. A runner weighing up to four hundred pounds can use the 750T with no problem.
The digital display of the 750T, with a ten-key keypad for easy entry of running parameters, displays both feedback and instructional tips in easy-to-see format. An optional Personal Entertainment Monitor, compatible with iPods, saves energy by automatically turning off, prolonging the life of the display monitor.
The Cybex 425T
The Cybex 425T, on the other hand, is a treadmill that's perfect for the residential condo gym or the upscale home user, yet that can still fit right in as a commercial treadmill durable enough for the corporate gym or the hotel fitness facility.
The 425T has a three-horsepower motor that provides very smooth operation at all treadmill speeds. The 425T has a 60″ x 20″ running area in a total footprint of 72″ x 32″. Speeds can be set from a half-mile per hour to 11 MPH. Elevation can be varied from a flat 0% to an elevated 15%. Maximum weight for a user of the 425T is 350 pounds.
If you are more after a cheaper home-based treadmill, you might like to take a look at our post on Horizon treadmills.